vacanciesineu.com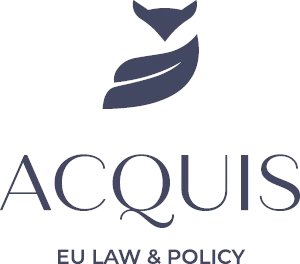 Lawyer Specialized in EU Law/Litigation (Lithuanian and Russian Speaking)
Acquis EU Law & Policy
Brussels or Vilnius
About the job
Contract: Permanent & full-time
Required Experience: 3-5 years
Starting date: At the earliest convenience
Salary: Competitive
About Acquis EU Law & Policy
Acquis is a specialised EU Law and Policy advisory firm headquartered in Brussels.
Based on a firm belief in the European project, at Acquis, we consider it our mission to help shape the future of the EU for the benefit of our clients and other stakeholders. We ensure that the voice of our clients is heard in EU policy debates, and we assist in removing regulatory hurdles.
We service clients in the following distinct practice areas:
Sanctions and Export Control law and compliance;
Litigation before the Court of Justice of the European Union;
Public International Law;
EU policy, regulatory & government affairs services: Interest representation and legislative advocacy for (international) corporations and industry associations and federations.
Please find more information about Acquis on our website (acquislp.eu).
Acquis is currently looking for a qualified lawyer (at least four years work experience) admitted to the Bar in Lithuania and preferably in Brussels, with experience in advising clients on Lithuanian commercial law and EU law (preferably EU institutional law, trade law, sanctions and export control). Experience in representing clients before Lithuanian and EU Courts is a distinct plus.
About the position
Key responsibilities of the position include but are not limited to:
Legal advice on Lithuanian and EU Law;
Representing clients before Lithuanian and EU Courts and administrative authorities (jointly with the senior lawyers of Acquis);
Monitoring and reporting on developments in relevant legal areas in Lithuania.
Qualifications and experience
3-5 years of professional experience (post-qualification);
Being admitted to the Bar in Lithuania (admission to the Bar in Brussels or another Member State is a plus);
Ability to take initiative, set priorities and organise work effectively and efficiently, with limited supervision required;
Knowledge of the EU institutional framework and preferably experience with EU Institutions;
Strong initiative and excellent organisational skills;
Attention to detail;
Outstanding oral and written communication skills in Lithuanian, Russian, and English;
Knowledge of Russian and Lithuanian.
Please apply by sending your cover letter and CV to [email protected].
..
To help us track our recruitment effort, please indicate in your cover/motivation letter where (vacanciesineu.com) you saw this job posting.